At Airgym we always aspire to deliver the best quality. That is why we only work with the highest quality of raw materials, such as the revolutionary woven Double Wall Fabric (DWF) produced by our German supplier HEYtex and added intermediary quality control phases through whole the products lifecycle. To maintain our high standards we constantly test and improve our raw materials and products.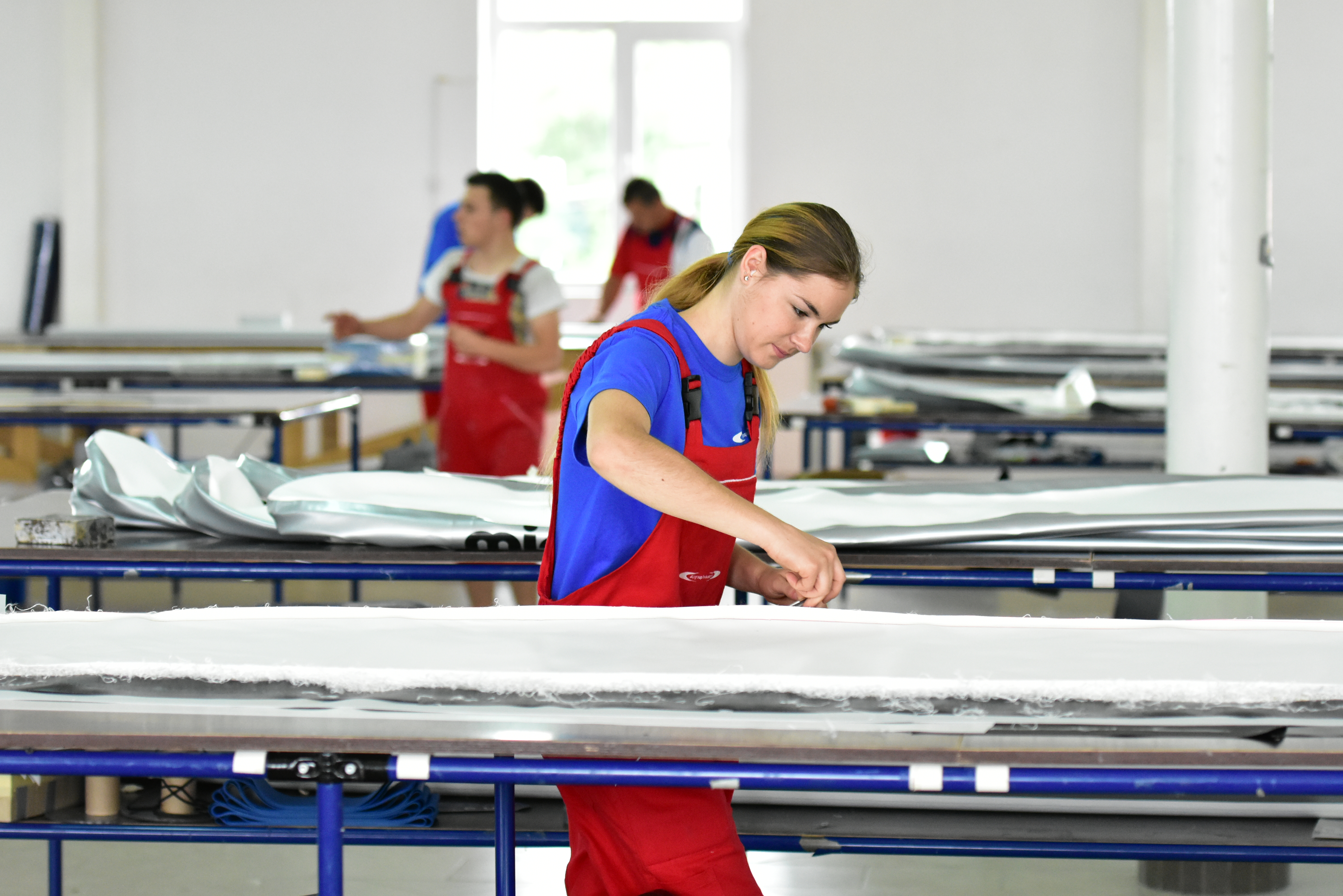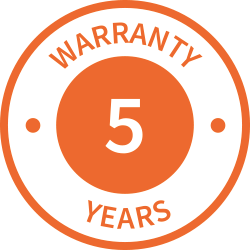 We are the only ones that give up to a 5 year manufacturing warranty.
Our Unique 5 Year Warranty

Following the selection of high-quality materials and years of manufacturing experience, Airgym products receive up to a 5 year manufacturer warranty. Our production department is proud that even after manufacturing hundreds of Airtracks for over three decades, the continuous work pays off and a quality guarantee of 5 years represent the trust in our products. This way you have a secure investment and a great product to rely on. With many years of experience the Airgym Team can provide full pre and post-sale support on all our products.
The quality control starts long before the raw materials reach our production facility. Our policy of embracing our suppliers paid off as we have created solid partnerships with the best raw material suppliers on the world. Over 90% of our raw material needs come from European manufactures of which some are on the market since 1930. Together with our suppliers we work out in intensive laboratory tests to keep and improve our high quality standards.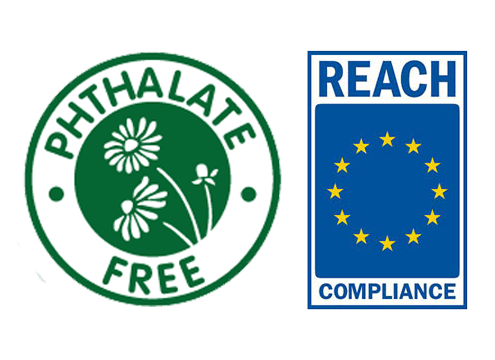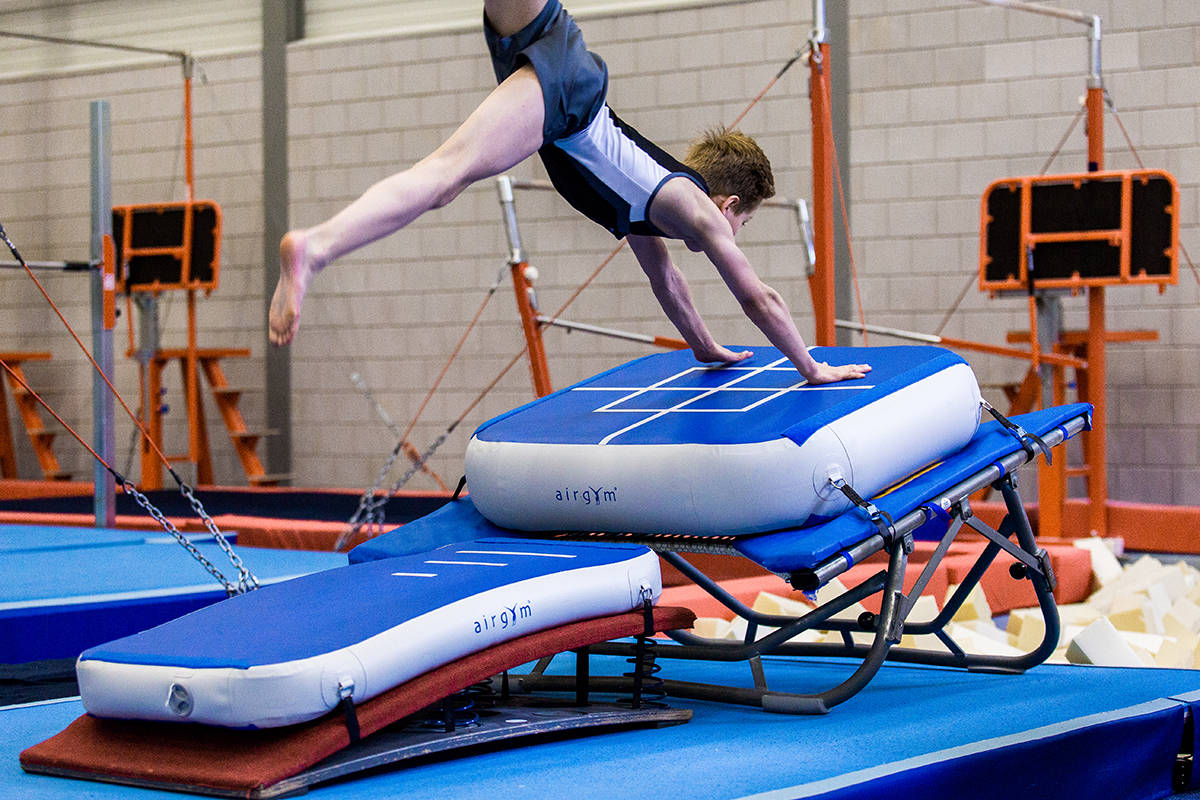 Our products are tested in the field by experienced coaches and top athletes. With the focus on improvement we are continuously working to achieve new levels of quality and to develop superior solutions to keep on providing the best air products. These frequent tests forces us to innovate non-stop for the best results concerning quality, performance, durability and above all safety. With Airgym products coaches and athletes can fully focus on achieving higher levels without having to worry about safety.
The materials are tested and approved according to the strict European safety and health regulations. All of our components are in compliance with REACh standards and we have an increasingly amount of fabrics that are Phthalate free. Only with the best materials we can guarantee the quality that you as a client can expect of us.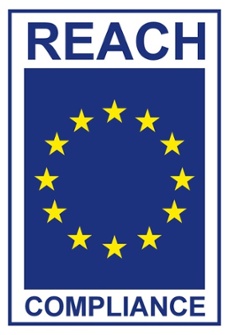 Vincotte safety certificate
The Vincotte certificate specifies safety requirements stated by the European standard EN-14960 which has been ratified by the European Standardization Organizations.
The standard sizes of the Air Track PRO H33cm are tested by the independent and official inspection agency AIB-Vincotte Nederland B.V. They test a wide variety of applications and guarantee your safety and reliability of the Air Tracks. Air Tracks with a height of 33cm meet the EN-14960 norms and hold a certificate of approval issued by AIB–Vincotte, appointed to this end by Ministerial Order of the Ministry of Health, Welfare and Sports with reference Nb: GZB/C&o/2162178.
The AIB-Vincotte EN-14960 certificate shows that Airgym air products are safe sports equipment for children.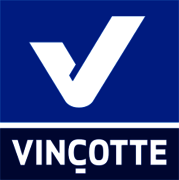 Our own factory is based in Europe and we comply to the strict European quality and safety norms that apply for every EU manufacturer. Our factory holds the Quality Management System ISO 9001 certificate and follows the European environmental rules with a strong focus on smart design, recycling and re-use of our materials.