The Airgym Airfloors are large square or rectangular shaped air-filled gym floors
specially designed for gymnastics, show events, tricking and freerunning. With a
large and bouncy jumping surface, they provide loads of fun for large groups and
many training options for young, old, beginner and professional.
Did you know Airgym is the company who invented the 'Big Air Floor'? This world's first square inflatable tumbling floor comes in 12.6 x 12.6m and 14 x 14m. Nowadays we also present a variety of heights, widths and lengths so anyone can buy an Airgym Airfloor that fits best to their requirements.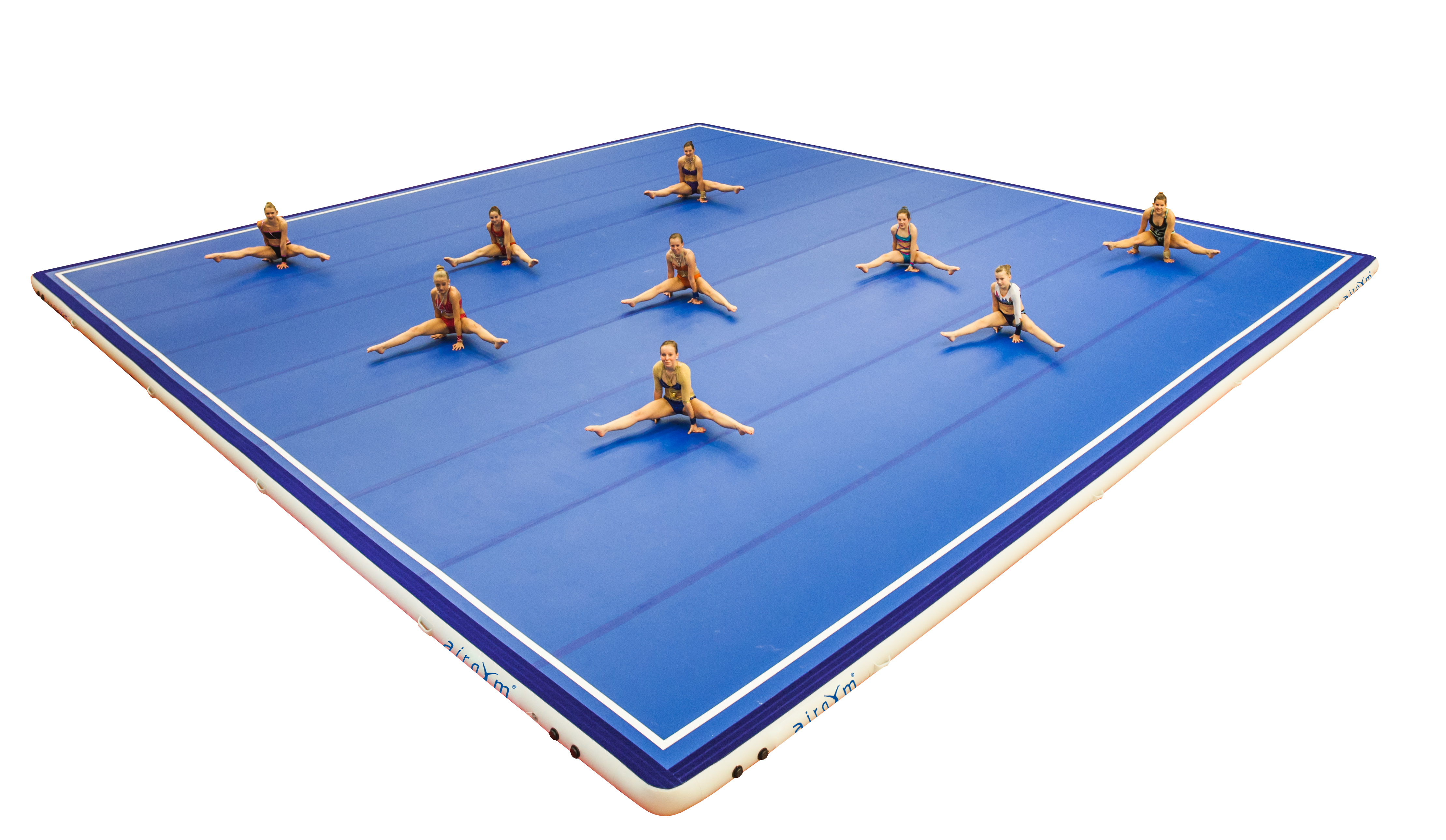 Choose our
Pro or Basic Series
All products are developed and manufactured in our own European factory.
With our decades of experience and close partnerships with users of all skill levels we developed two distinct product series.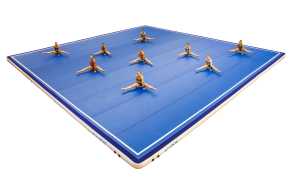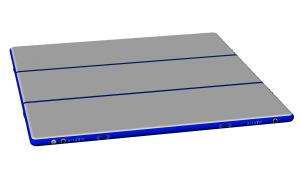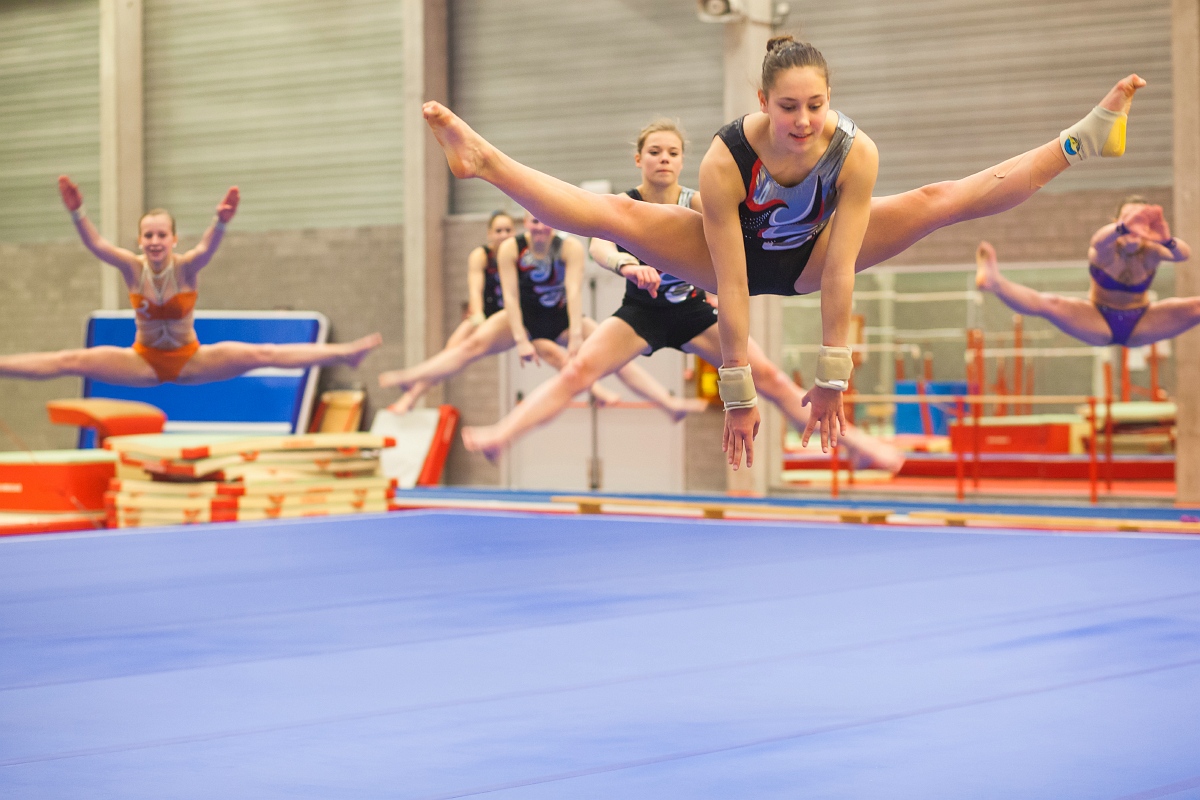 AIRGYM AIRFLOORS
The best gym floors for large groups in many kinds of sports.
Don't know which Airfloor to choose? Please contact us or your local distributor.