Air Sets are smartly combined packages that contain methodical training modules. They provide a maximum of user options for in the gymnastics and didactical field. Air Sets allow coaches to train their pupils in multiple ways and therefor to achieve maximum results.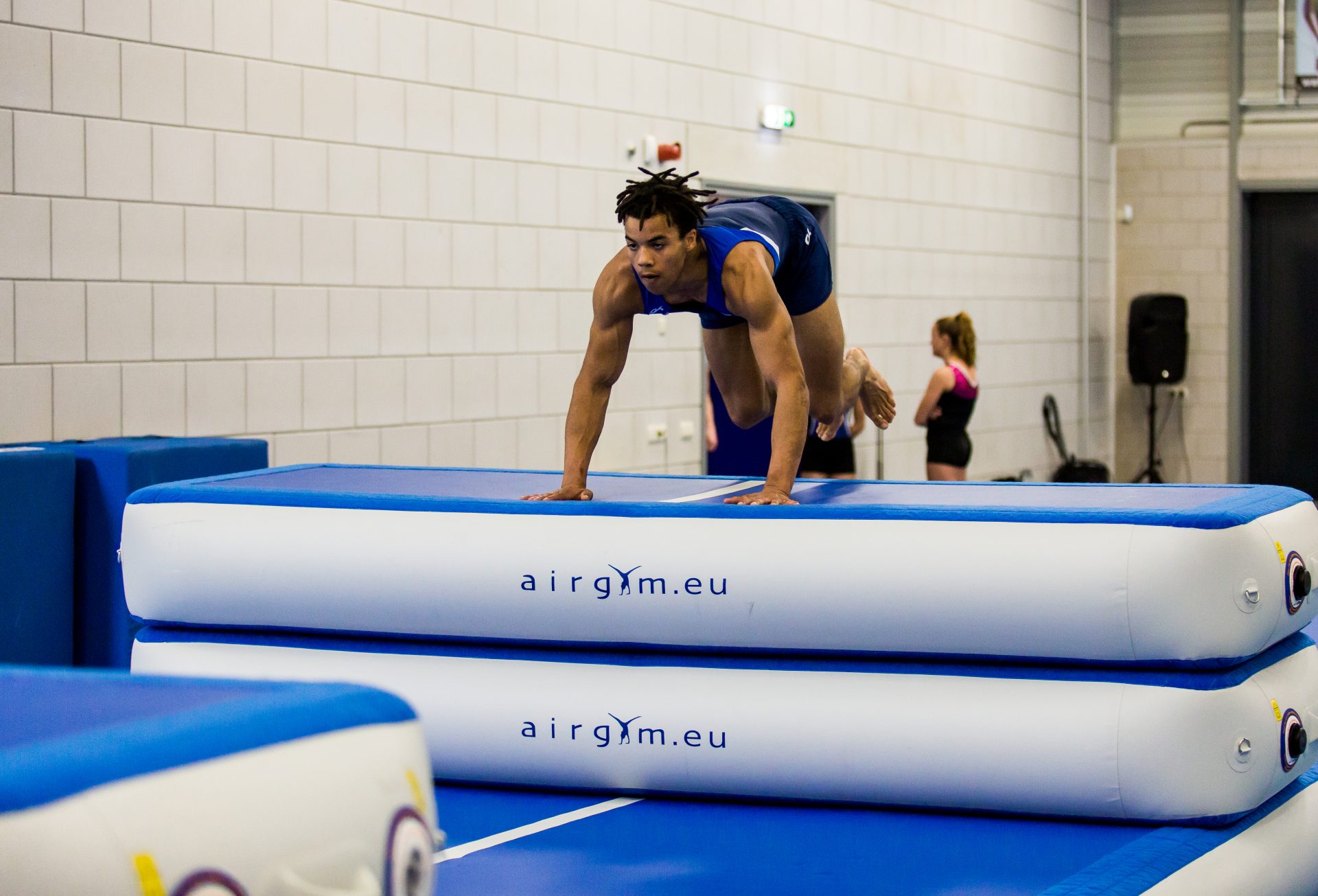 Choose your
Favorite Air Sets
Coaching sets
The Airgym Coaching Sets contain small air modules for play and training motor skills. These air modules can also be included in various jumping set-ups. The Coaching Sets hold everything you need to get started right away, no matter where you are.
Starting Sets: the entry set to gain the first experiences.
Coaching Set: flick-flack, front handspring and back- or front flip form no problem with the Coaching Set.
Coaching Plus Set: the 'professional' set for methodical learnings from flick-flack to back- and front flips.
Air Block Sets
Air Block Sets contain three or more rectangular mini Airtracks that are multifunctional, stackable and easy to move and combine.
Vault Sets
The Air Vault Sets contain a rectangular and square mini Airtrack that have specially been designed for vault practice. Used on their own or strapped on a springboard, vaulting table or trampoline, these vaulting modules provide extra rebound power where needed.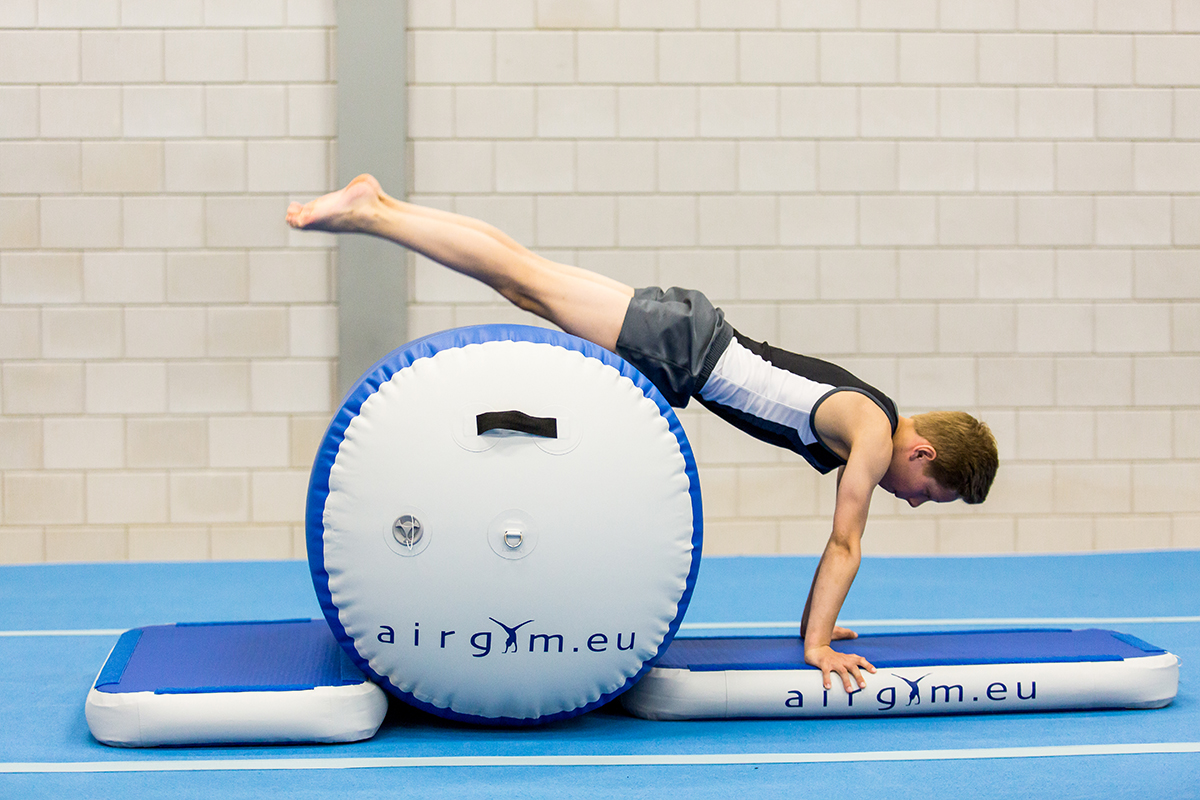 Choose our
Pro or Basic Series
All products are developed and manufactured in our own European factory.
With our decades of experience and close partnerships with users of all skill levels we developed two distinct product series.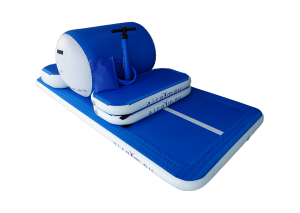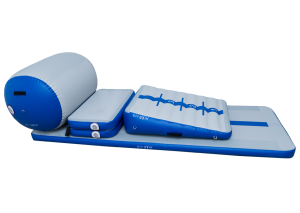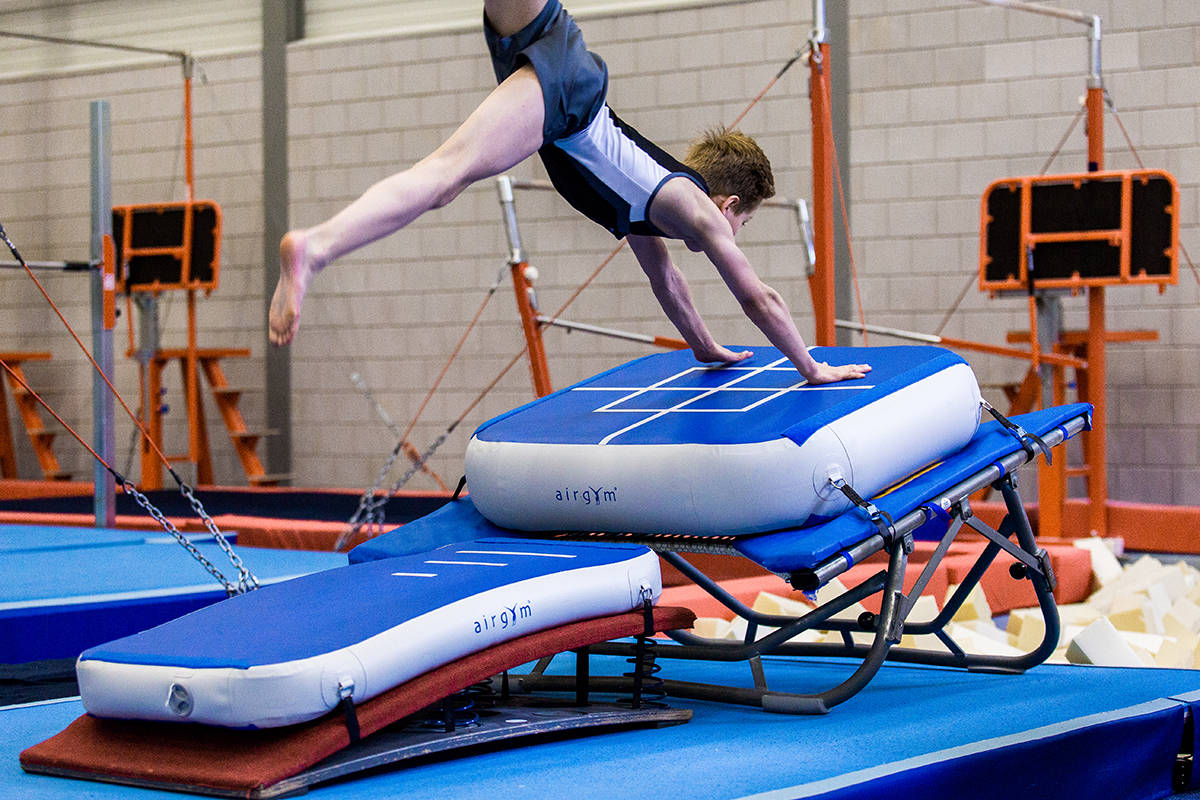 AIRGYM AIR SETS
The best packages to improve your skills.
Don't know which one to choose or need more information about our sets? Please contact us or your local distributor.